Ninth Street Collective is a group of art administrators, gallerists, curators, writers and critics who want to help artists succeed. With a focus on professional development, we offer one-on-one consultations with artists in-person and online, and serve as a hub for resources for artists.
With a combined 50 years of experience in the contemporary art world, we look forward to sharing our expertise with artists at all stages of their careers.
Please click here for a list of services.
Past Projects by Our Members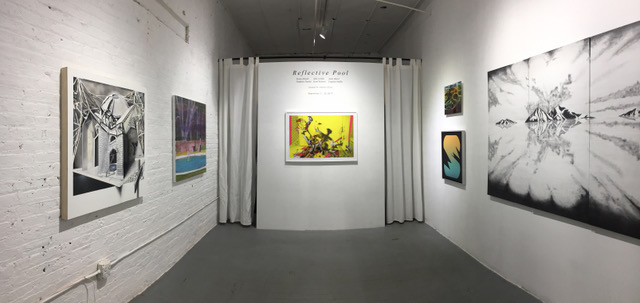 List of Services
We look forward to helping you with the following:
Review your portfolio

Review and revise:

Artist statement

Artist biography and curriculum vitae

Grant application

Exhibition proposal

Press release

Website and social media presence

Prepare for studio visits

Organize and catalogue artworks

Create strategy for applying for grants, residencies and exhibitions; organize calendar of deadlines

Advise on MFA programs and review MFA applications

Create outreach strategy: press, social media, etc.

Identify opportunities for visibility at events and across social media

Align press and social media to position for greater opportunities

Identify and leverage existing networks to maximize impact across marketing channels
Hone your public speaking and presentation skills

Create project plans and budgets; automate systems to help your art business run more smoothly

Help with exhibition planning and execution

Brainstorm public programming and potential collaborators for multi-disciplinary projects

Art coaching to reach next level of career goals